UPDATE: According to figures released by the United Nations late Friday evening, more than 111,000 people died in January 12th's massive 7.0 earthquake, the Haitian government announced, as search-and-rescue teams ended their efforts to find survivors and start to begin the search-and-recovery phase.
The government's figure is the first precise death toll. It said 111,481 people were confirmed dead.
It is the worst death toll from an earthquake since the 2004 Asian tsunami, and the second-highest death toll from an earthquake in more than three decades, according to the U.S. Geological Survey.
Some 609,000 people have also been left homeless in and around the capital of Port-au-Prince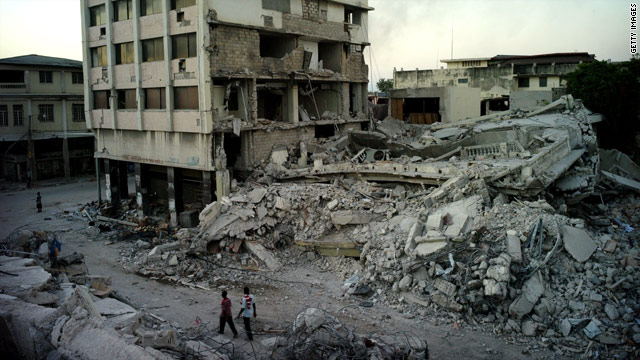 UPDATE: Another 6.1 quake hit Wednesday AM approximately 35 miles from Port-Au-Prince, sending rubble flying into the streets and causing panic throughout the country. Rescue teams and a US Hospital Ship are now in the area, but the needs of the people continue to increase as the death toll estimates continue to rise.
Please take a moment to donate to the charity of your choice and keep spreading this message around to your social networks. You have the power to save lives at your fingertips!
A 7.0 earthquake rocked Haiti on Jan. 12th, leveling hospitals and other emergency services vital to keeping the survivors alive.
As the early-responder search & rescue crews dig through the rubble and search for survivors & bodies, additional supplies and relief workers from around the world are beginning to flood into the Port-Au-Prince Airport. Many sources are claiming that this may be the single biggest humanitarian relief effort in history.
Even with the massive outpouring of support, there is so much more needed to get Haiti stabilized so that essential goods and services can begin to be distributed to those in need.
Here's how you can help:
The following organizations are accepting SMS donations in the US only:
The following sites are accepting cash and in-kind donations:
Please click on the Social Media sharing buttons below to help get the word out to your network of friends and family so that we can help Haiti get it's feet back on the ground and save lives!